Private equity, for the last two years, has only done wrong. Or at least the media would have you think. Outside of the industry, a typical person hears "private equity" and thinks of Mitt Romney (and his millions of dollars in the Cayman Islands)1 or constant SEC investigations of private equity firms.2 To the average American, constant investigations mean misconduct must be hiding. Industry leaders have considered name changes,3 but there are other methods of improving private equity's reputation for greediness and corruption.
Investing in companies with a social mission would show a new side of private equity. Nearly two dozen states have adopted benefit corporation legislation, with Delaware passing their statute in July 2013.4 Benefit corporation status allows the company to pursue not only financial returns, but also social returns. The "fiduciary duty" of the corporation is statutorily expanded to give directors much more latitude in defining the corporation's best interests.5
Private equity firms have resources that could greatly improve the success of these double bottom line institutions. Impact investing companies are currently adjusting to new legislation and regulation. They also are at the forefront of a new industry and must pave the way, showing how it is possible to serve two apparently opposite missions. Blending the dedication to the public already present in impact investing companies with the business sense of private equity firms would result in incredibly profitable corporations. By its definition, private equity makes companies more successful and attractive, through the firm's developed skills of expansion and efficiency.
Applying these skills to the area of impact investing would require adjustment for a company's dual mission, but would be mutually profitable for the company and the private equity firm. Impact investing companies suffer from a reputation that they deliver only small profits, a possible leftover from the little-used but highly promoted "L3C," or low-profit limited liability company.6 Reforming the financial stability of impact investing companies would help tremendously. In addition, private equity firms would structure these companies so that the benefit corporation status benefits them most. Such a takeover would both improve the finances of these companies and allow their socially minded directors to focus on making a greater impact.
Good.Must.Grow's survey of Americans showed that sixty percent of respondents said buying from socially responsible companies is important to them.7 Americans are thinking less about donating to charity and more about spending money on products and services that will have an impact somewhere in the world. The chance for private equity firms to jump on this opportunity is now; if firms can show Americans that they care about improving socially oriented companies and making a difference for those who need aid, private equity will no longer have to fight against Americans' constant distrust of the industry.
---
The following two tabs change content below.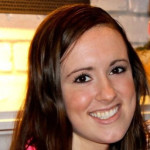 University of Michigan JD Candidate, 2015 Tulane University BA in History and Anthropology, 2012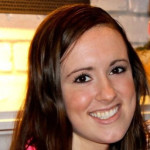 Latest posts by Julia Muhlnickel (see all)