Lack of (Enough) Female Leadership
In several sectors, female leadership has come to nearly equal male leadership. Yet on Wall Street only nineteen percent of senior executives are female. Even worse, women make up only ten percent of executives in private equity firms.1 Why the disparity? Private equity has simply been slower to adapt, and, until recently, the firms have been immune from public pressure to adopt female-friendly policies.
As firms continue to be male-dominated, a constant problem is the pressure on women to be more masculine.2 The ability to use masculine traits such as assertiveness, aggressiveness, and confidence is an advantage, but relying on it as an "in" to a promotion in private equity firms is not smart. The adoption of masculine traits can happen consciously or subconsciously, but either way, it fails to show the next generation of female leaders that displaying feminine characteristics is accepted and appreciated.
How Can the Gap Help Attract Talented Women?
When there are fewer women in firms, they stand out much more than if there were a higher percentage of women. Rather than relying on recruitment programs and publicity highlighting female-friendly employee policies, firms should make sure their women leaders stand out even more. By demonstrating how successful a female executive can be, firms attract talented young women with huge amounts of potential. For the remainder of this blog post, I profile two women who have succeeded in climbing the ranks of private equity firms, both of whom are role models for young employees seeking to make their name in the industry.
Sandra Horbach
In 1992, Sandra Horbach was the only female partner in any private equity company in the United States. Today she is head of the Carlyle Group's Global Consumer and Retail practice. The classic example of a path-paver for women in the private equity industry, Ms. Horbach entered her career at a time when women were not even considered for non-administrative positions in the majority of companies.3
Ms. Horbach advises women entering private equity to know what skill sets they will need, and to know if they will love what they do. Realism and toughness are necessary, as is the typically male trait of self-promotion. But female traits like adaptability are also incredibly valuable, and are part of what have made Ms. Horbach a force to be reckoned with.4
Molly Ashby
In 2012, Molly Ashby made headlines when the private equity firm she founded, Solera Capital, took Annie's, an organic and natural foods company, public. The public offering was wildly successful and reflective of Ms. Ashby's stunning career. She began in a training program at JP Morgan Chase and quickly made headway, bringing JP Morgan a leveraged buyout deal that would make them $1 billion in profits. She was later called the team's most valuable member by her boss.5
Like Ms. Horbach, Ms. Ashby believes realism is a necessary trait one must have before becoming successful. Truly recognizing that this is a hard world and hard industry has to come first. Not everyone will have the same values or traits, and rather than trying to emanate the values of others, she advises staying true to your own. Creating your own success will come from identifying your values and acting through them.6
---
The following two tabs change content below.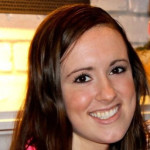 University of Michigan JD Candidate, 2015 Tulane University BA in History and Anthropology, 2012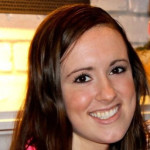 Latest posts by Julia Muhlnickel (see all)